We value the support of our members and their contributions to our community. By becoming an annual member, you gain exclusive access to a wide range of benefits. Membership offers numerous advantages, such as discounted rates on training and services, the opportunity to support research and science, and access to the following resources: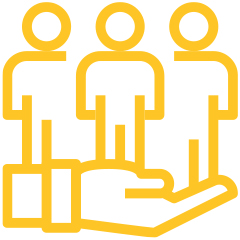 HIGHLY QUALIFIED PEOPLE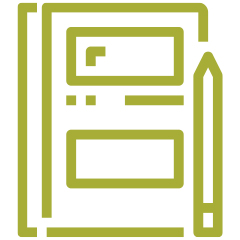 ANALYTICAL EQUIPMENT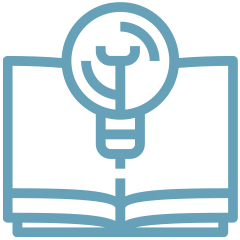 RESEARCH ARCHIVES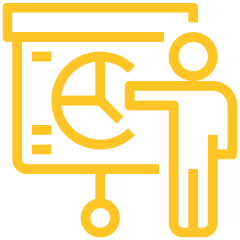 TRAINING OPPORTUNITIES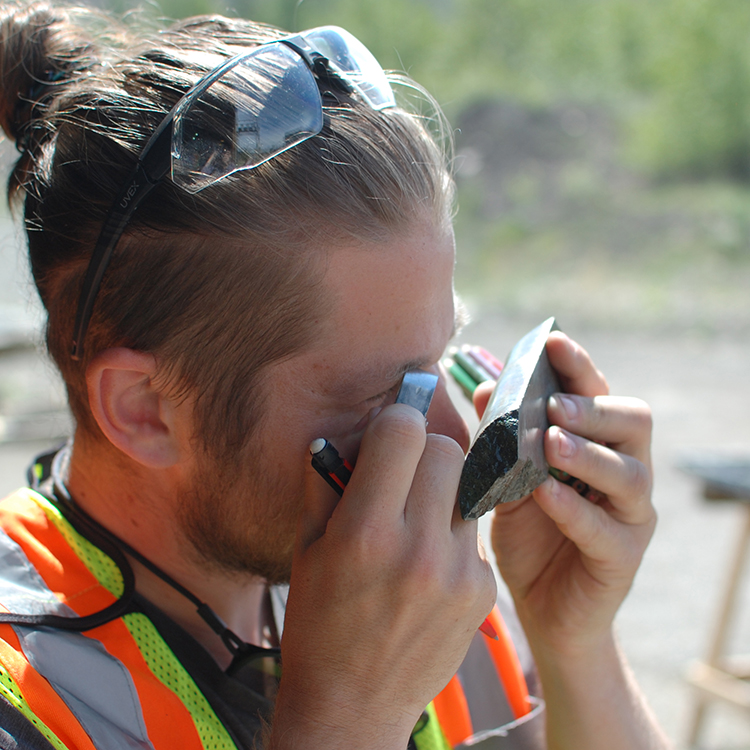 ACCESS TO HIGHLY QUALIFIED PEOPLE
MDRU Researchers provide rapid consultation across a variety of areas, including applied mineralogy, lithogeochemistry, alteration vectoring, mineral chemistry, magmatic fertility, structural geology, carbonate footprints and many more.
Our graduate students are your next employee – help support us in training them!
UBC Professors bring extensive expertise across a variety of areas
MDRU visiting researchers provide learning and collaboration opportunities
Access expert technical support and advice
Participate in our research projects and help develop new ones – only MDRU members can participate in research projects
ACCESS TO OUR ANALYTICAL EQUIPMENT
MDRU members can receive preferential and discounted access to our analytical equipment, and if the necessary equipment is not available, we will attempt to connect you to the right collaborator at UBC Instruments. Available methods and instruments that members can access include:
Bruker TornadoPlus micro X-ray fluorescence analyzer
Zeiss Axioscan automated petrographic microscopy solution*
Numerous petrographic and binocular microscopes, including camera attachments
TerraSpec and Spectral Evolution OreXpert SWIR for alteration studies, and software for spectral evaluation
Olympus Vanta pXRF
Fluid Inclusion Analysis, including IR light for sulphides like sphalerite and stibnite
Carbon and oxygen isotopic analysis on carbonates for alteration vectoring
Rock photography and thin section scanning
Cathodoluminescence and UV evaluation of geomaterials, veins, mineral grains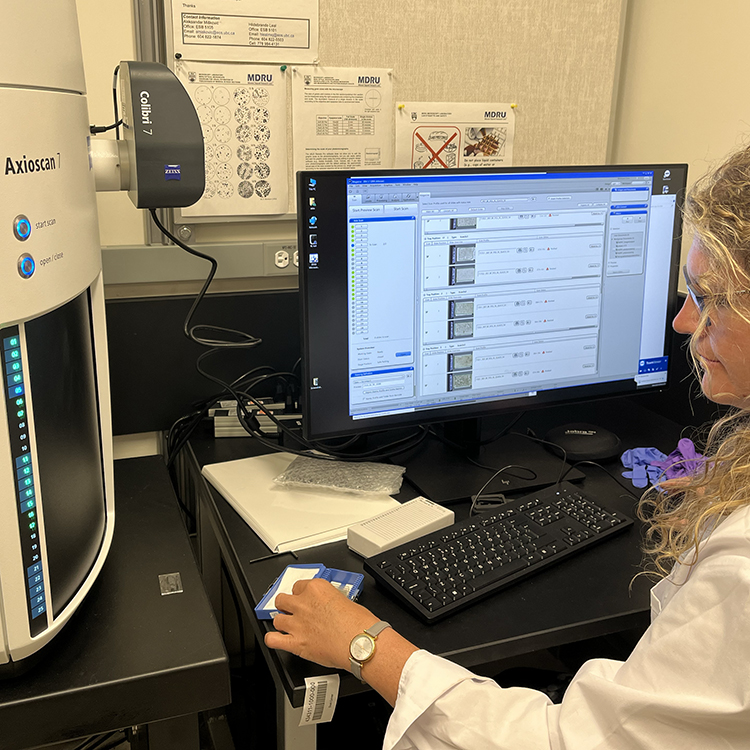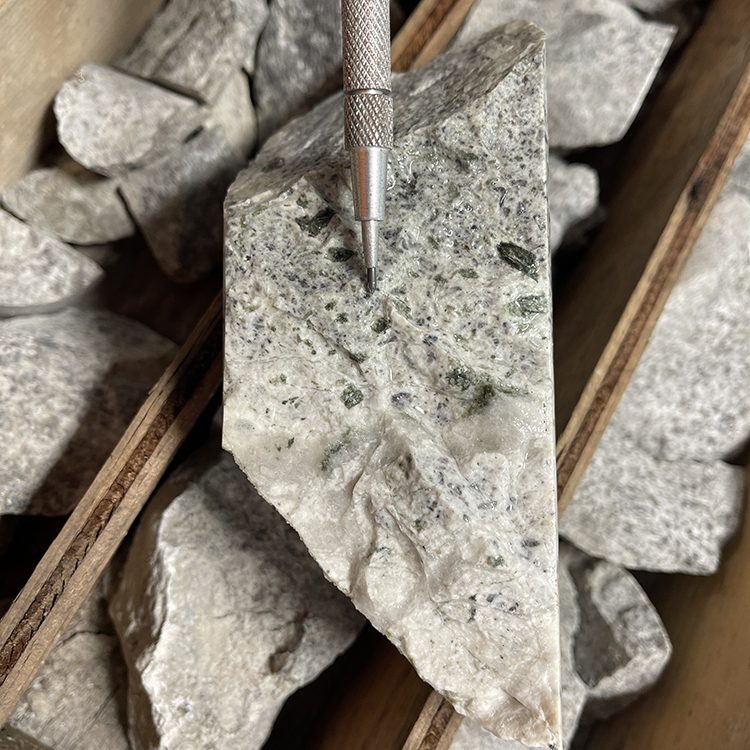 Books and reports – an extensive library of literature including past MDRU short course volumes
Past MDRU project reports and data
Rock and thin section archives
Cordillera galena archive for projects out of confidentiality
Hear about training opportunities and courses first
Have priority to book MDRU field trips and courses for you and your staff
Have us develop a course specified to your needs!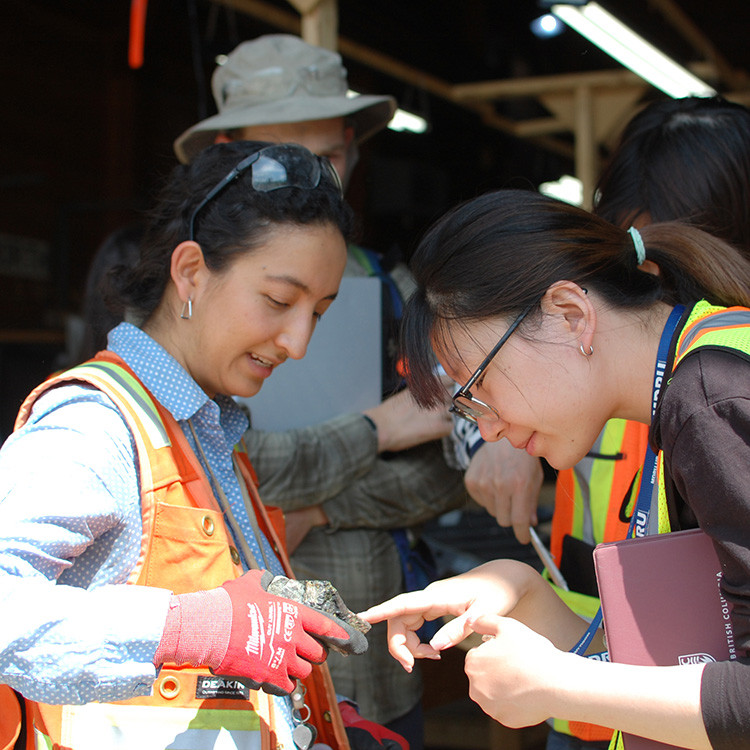 Open Day is an exclusive event for our members, held annually to present an overview of ongoing MDRU research projects and updates on our laboratory capabilities. It's also a great chance for members to build relationships and connect with our researchers, students, and faculty.
Meet Brian McNulty who completed a Master of Science in Geology with MDRU at UBC. Originally from Alaska, Brian was drawn to UBC and MDRU because of its collaborative and applied research approach with the minerals industry and academia. "I knew early on in my geology career that I wanted to be an applied researcher. I am passionate about understanding how mineral deposits form and leveraging this information to both explore for new resources and extract more value from our existing deposits and mines. MDRU provided me with an opportunity to evolve as a scientist as well as stay connected to the minerals industry which has opened up numerous career paths for me following my MSc. This is in part a reason why I endeavoured to return to MDRU-UBC after my PhD because it is one of the few places in the world where fundamental and appleid research of mineral deposits in conjunction with industry, government and academia coexists."
"I couldn't pass up the opportunity to join a team of world-class researchers with state-of-the art analytical equipment in the stunning natural laboratory of British Columbia! I get the chance to work collaboratively with industry and researchers across geology, engineering, metallurgy, and mine closure. As a part of the MDRU team, we all have an amazing opportunity to lead research that will have long-lasting impacts on the future of our industry."
MDRU CORPORATE MEMBERSHIP LEVELS
We are grateful for the loyalty of our members and recognize the varied needs of our industry.
To best serve these needs, we offer the following membership levels:
FOUNDATION MEMBERS
$35,000
Open to all companies looking to make a contribution and receive benefits resulting from high-level interactions with MDRU. Includes representation on the MDRU Board of Directors.
More than 500 full-time employees.
10 to 500 full-time employees.
 Less than 10 full-time employees.
For individual consultants, retired explorers, and enthusiastic supporters.
JOIN OUR COMMUNITY.
WE WOULD BE DELIGHTED TO HAVE YOU AS A VALUABLE MEMBER.